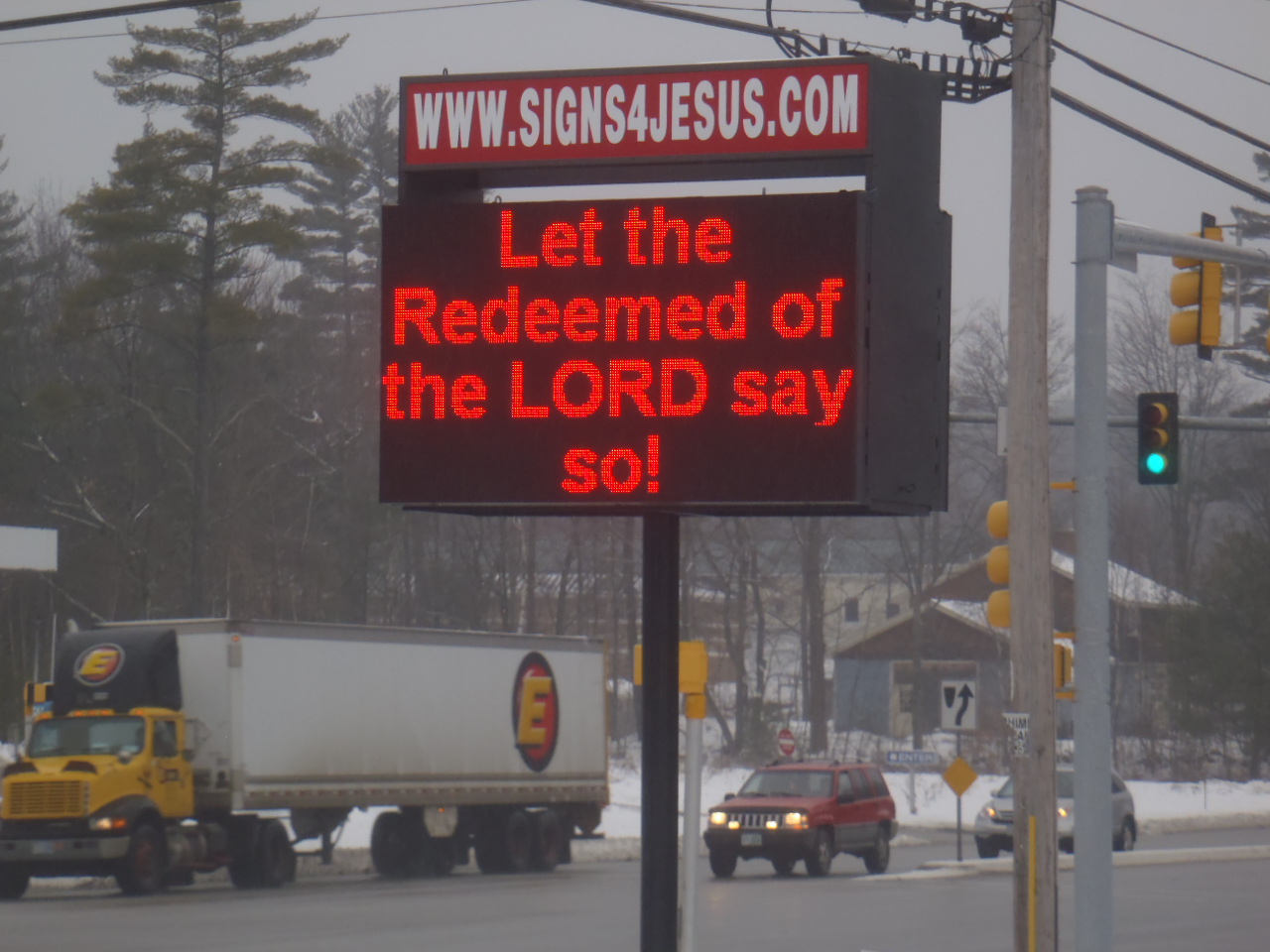 Jesus delivered me from a ruthless life of sin and drug addiction! God has opened so many avenues over the last several years for me to share my testimony with others who are in need. I want to encourage anyone who is struggling that you can trust God at His word. I am living evidence of this truth! My testimony ties directly to what Signs for Jesus is all about.
It was the Word of God that changed me and turned me to Jesus! I was blessed to have a mother who left a bible at my side, but I recognize that not everyone has a mother or friend who will do that for them. This is where Signs for Jesus steps in, we are all about getting the Word of God out to those who wouldn't otherwise be exposed to God's Word. Every morning 30,000 commuters get a new scripture of God's truth at the stop light on their way to work! Each week scriptures are compiled in a theme, to help lead the readers to a final conclusion by Friday. We have heard countless testimonies on how Signs for Jesus has affected those reading!
Besides the sign shown here in Chichester NH, we also have a large full color sign operating in Warren Arkansas! The full vision God has given me is that other believers will join with us and help us place signs for Jesus all across our nation!
If you know anyone who is struggling with drug addiction or prescription drug abuse that can benefit from the complete testimony, you can get a copy of  my book, The Faithful God, by making a donation to Signs for Jesus. By making a donation your helping us with the continued expense of getting the Word of God out on these signs and to erect more signs. If you cannot afford to make a donation, but want a copy of the book, email me @ fab.cusson@signs4jesus.com  and I'll be happy to send you one free.
If you would like to receive a daily picture from our sign ,via the traffic cam, you can join us on Facebook, by clicking the social link below and sending us a friend request!
Be Blessed!
To see the piece produced by 700 Club ( aired on 8/13/2012) you can click the following link: http://www.cbn.com/700club/features/amazing/JTS28_Fab_Cusson.aspx