First, I want to personally thank each and every person who has reached out to me over the past two years. It has been such a blessing and encouragement to talk & email with so many other believers all over our great country. Truly God has his people placed everywhere.
Together we can stand and make the difference. Though it's been difficult, we are gaining momentum. Some have been cautious, others skeptical, wondering what Signs4Jesus will really be all about. Using wisdom, having caution… great!, but continually taking a "wait and see" approach won't advance this movement off the ground either.  As with anything, getting started is always the hardest part, it takes the most effort and energy. However with your support, we will also achieve our goals!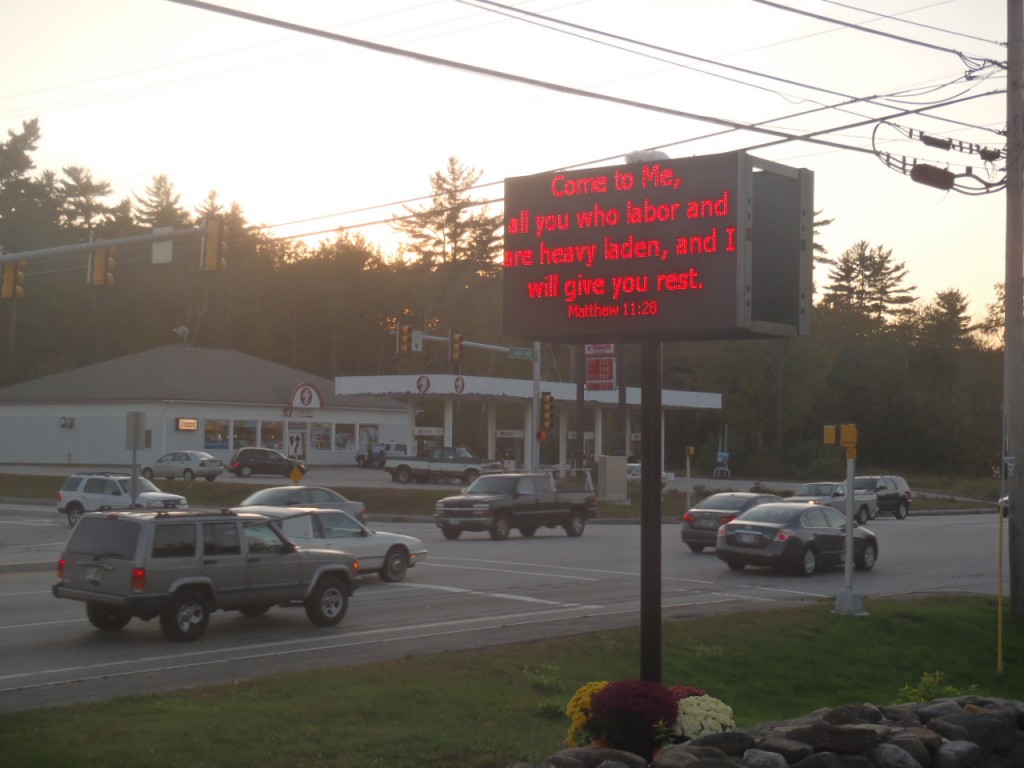 If you support Signs for Jesus, you are supporting an effort to get God's Word out to the public. It's that simple. We spread the gospel of Jesus Christ using road signs, displaying a new bible scripture every day. Think about it, each and every day, most believers open their bibles, flip on the Christian TV, attend churches etc.. But how about those who haven't heard? Haven't believed? They do not open a bible, they may not even own one! They do not attend a church, they do not watch Christian TV or listen to Christain radio. But with your help, they may sit a red light each day while reading a Sign4Jesus  on their way to work!  What does Romans 10:17 tell us? –  So then faith comes by hearing and hearing by the Word of God.
Of course, If we are going to present the Word fo God we will need to do it with complete excellence. This means purchasing quality signs. One double sided sign can cost as much as $30,000.00. But it has the capability to change it's message everyday remotely. Which means we can program countless signs, remotely, with a new scripture message each morning, noon and night. When counting the cost, consider the impact a sign displaying God's Word will have on the people and communities surrounding the sign. These signs are not just for those who never heard; it's also for those who may have fallen away, or believers who needed an encouraging word from the Lord! To put this into perspective, if we had 300 believers donate $100.00, we'd easily have another sign placed.  I believe we will witness changed life's  and communities,  one sign at a  time. The results will be supernatural and they will far outweigh the cost.
Signs for Jesus needs your help, please stand and unite with us. Be counted as one who believes in the power of God's Word to change our nation.
To all those who donate, you have our sincere commitment to direct your donations in a way that honors God and moves this vision forward. These signs will never be used to predict doomsday as some have done.
Please sign up for the newsletter while you visit. We plan to keep everyone informed as to the progress of up and coming sign projects, testimonies of changes lives and more.
Also we need everyone on Facebook to re-post our pages &  recommend your friends to Signs For Jesus.  Pass the word around in your church, with your Pastor, recommend the website.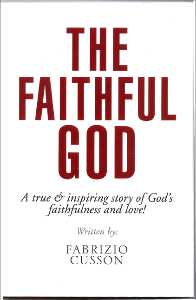 To donate using Pay Pal, click the donate button above The Faithful God book (over to the right side).
or mail your check payable to:
Signs For Jesus
PO Box 592
Epsom NH 03234